Summer at Q-Chem

Q-Chem is announcing its 6th "Summer at Q-Chem", planned for Summer 2022. Past summers have led to:
state-of-the-art ECP capabilities (Efficient Method for Calculating Effective Core Potential Integrals by Simon McKenzie et al.),
GPU-accelerated TDDFT (Double‐buffered, heterogeneous CPU + GPU integral digestion algorithm for single‐excitation calculations involving a large number of excited states by Adrian Morrison et al.),
extensible linear response, Davidson, and CIS/TDDFT modules,
a new spin-flip restricted active space (RAS-SF) module,
frozen density embedding capabilities for the algebraic diagrammatic construction (FDET-ADC),
single-precision ground-state and equation-of-motion coupled cluster capabilities (Double Precision Is Not Needed for Many-Body Calculations: Emergent Conventional Wisdom by Pavel Pokhilko et al.)
an implementation of the nuclear-electronic orbital (NEO) method for TDDFT,
more efficient computation of three-center overlap integrals and their gradients,
an initial reimplementation of NMR chemical shieldings,
an implementation of holomorphic Hartree-Fock, and
a "virtual spectrometer" for visualizing UV-Vis spectra over the web.
Two kinds of projects are accepted: those promoted by Q-Chem, and those proposed by applicants.
---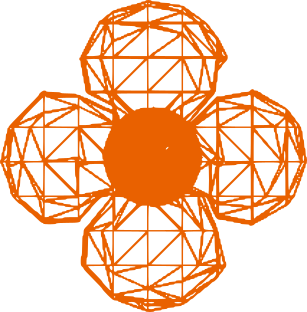 ---
About Summer at Q-Chem
Since 2016, Q-Chem has run a a summer research program for graduate students and postdocs who are members of the Q-Chem developer community. The goal of the program is to accelerate the development of new capabilities and core infrastructure; to provide training to new generation of Q-Chem developers; and to help academic developers integrate new features into Q-Chem.
Financial assistance is provided based on the topic of the research project:
Targeted topics aimed at specific developments initiated by Q-Chem.
Projects initiated by academic developers.
In 2021, the program was held virtually. For 2022, we are accepting both in-person and virtual applicants. For those who cannot come to the office in person, there is an open invitation to visit in the future at any time. In both cases, Q-Chem will provide travel support (domestic airfare and ground transportation) for those who physically come to Pleasanton.
---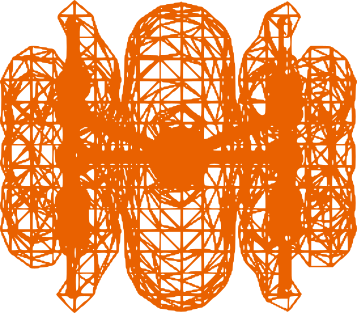 ---
Application Process
Applications will be considered on an ongoing basis. To apply, please submit the following package to office@q-chem.com:
Name of the applicant and their scientific advisor.

Suggested dates of the visit. The duration of each project depends on the scope of the work and can vary between 2 weeks and 2 months. If the application is in response to a specific Q-Chem solicitation, please indicate this.

If the application is initiated by an academic developer, please provide a brief description (about 1/2 page) of the scope of the proposed project. Indicate the anticipated outcomes (what new features will result and when they will be ready for release) and specify which part of the code is most relevant for the project.

A brief description of the applicant's programming expertise and familiarity with the Q-Chem source code.

A letter of recommendation from the applicant's advisor should be supplied and should indicate that the advisor accepts responsibility for any costs of the visit that are not covered by Q-Chem (as described above).
---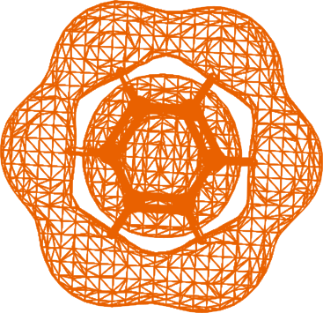 ---
Testimonials
"My time at Q-Chem challenged me to grow, both as a programmer and a researcher, and the things I have learned will benefit me in my graduate studies and beyond. I was taught not only how to write code in Q-Chem, but also how to build programs well. My daily discussions with Dr. Epifanovsky taught me how to structure my code thoughtfully, troubleshoot efficiently, and create meaningful and robust tests. We split the overall project into achievable daily and weekly goals. The experience left me well-equipped to do additional development on my own, both on the program I developed over the summer and on future packages developed in our lab.

Everyone at Q-Chem was incredibly helpful, patient, and supportive. My fellow intern and I collaborated on a small coding project and discussed our individual projects often. I really felt that we were treated as members of the team; both of us were often asked to contribute ideas and opinions to conversations in the office. We also presented our work to the Head-Gordon group at Berkeley, giving us the opportunity to have a valuable dialogue with other researchers.

This internship encouraged me to improve my skills as a programmer, gain some experience in the industry, and (of course) develop some of my own code in Q-Chem. I truly couldn't have asked for a better experience!"
Shannon Houck, Summer 2019
 
"My summer Q-Chem experience was very productive and informative. In the beginning of the internship, Dr. Epifanovsky helped me form a very detailed and realistic weekly plan. During the internship, he would check with me how the plan was going and provide useful suggestions on debugging, code verification and testing. In the end, I was able to achieve my goal of implementing the method developed by my group into the Q-Chem package. Moreover, through daily communicating with the Q-Chem team and other researchers visiting at the time, I learned different ways of thinking and connecting pieces of knowledge in the field of electronic structure theory in addition to good coding practices. I really appreciate all the support from the Q-Chem team and this valuable experience."
Coraline Tao, Summer 2019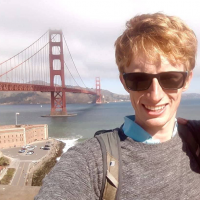 "The Q-Chem summer internship was one of the most productive and enlightening two months of my graduate studies so far. Working closely alongside the Q-Chem team on a specific project designed to complement my personal research gave me the perfect opportunity to develop code relevant for my studies, whilst learning about good coding practices, debugging, and the Q-Chem software itself. The project was incredibly well managed and organised, with clear realistic targets and a focus on regular progress review which helped to maximise my productivity during the programme.

In terms of developing code, I believe the training provided by the Q-Chem internship has been the single most influential step in my graduate studies.

The internship experience does not, however, stop at the Q-Chem headquarters.

During my eight week stay in the Bay Area, I was able to frequently visit the University of California at Berkeley to meet and talk to other researchers in my field.
Visiting Berkeley provided a great deal of inspiration, as well as a welcoming social environment of graduate students and post-doctoral researchers.

Overall, I believe that joining the Q-Chem internship was one of the most important steps in my career development to date."   
Hugh Burton, Summer 2018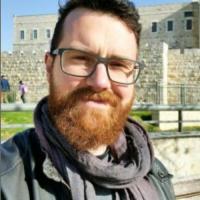 "From the beginning of my internship, the Q-Chem team was very welcoming and great to work with. There was another intern at the same time, which was a good opportunity to learn about research interests outside of my topic. Despite having to deal with the both of us, the supervision of the internship project by Dr. Epifanovsky left nothing to be desired. The project was meticulously organized into realistic goals that we discussed on a daily basis. At the end of my stay, it was also really helpful to present my efforts in a combined meeting of Q-Chem employees and the Head-Gordon research group. From this internship I did not only learn more about my project and how to turn it into code, but I also gained valuable experience in how to organize such a project methodically."   
Alexander Zech, Summer 2017
"The internship provided two months of uninterrupted, dedicated time to development which was not otherwise possible. It's especially useful if you're in an environment where no one else is doing development work, because you have access to staff scientists with extensive knowledge of both good development practices and Q-Chem's many idiosyncrasies. Having the daily morning stand-up to review the previous day's accomplishments and the current day's goals was a productivity booster since your progress was concretely measured over time.
One thing I didn't expect was the request for feedback on Q-Chem itself: what were things about the developer experience we enjoyed, what could be improved, and what direction should certain parts of the code take. One thing I was worried about was prior programming experience, but the Q-Chem team was always patient with whatever I was stuck on.
All of these points, combined with being in the Bay Area, made the internship the most valuable experience of my PhD."    
Eric Berquist, Summer 2016