The Nick Besley Award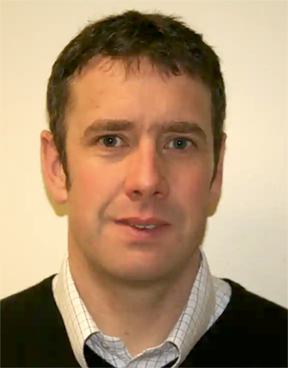 Nick Besley
Prof. Nicholas Besley (born in 1972) obtained his BSc degree in Chemical Physics from the University of Sussex (UK) in 1994 and he completed his PhD in Theoretical Chemistry in the group of Prof. Peter Knowles at the University of Birmingham (UK) in 1997. His first postdoc was with Prof. Jonathan Hirst at the Scripps Institute (USA) and his second with Prof. Peter Gill at the University of Nottingham (UK).  In 2002, Nick was awarded an EPSRC Advanced Research Fellowship and began his independent scientific career at the University of Nottingham.  He was promoted to Full Professor in 2018.
Nick and his group added powerful new functionality to the Q-Chem software over a period of two decades and their contributions led to Q-Chem becoming a leading package for the simulation of the spectroscopy of core electrons.  He also contributed to the development of new exchange-correlation functionals, novel methods for computing electronic excited states, extensions of TD-DFT to predict X-ray absorption spectra, and methods for calculating harmonic and anharmonic vibrational frequencies within a partial Hessian formalism.
He was an inspirational teacher and supervisor and an excellent collaborator who could work productively with both theorists and experimentalists, effortlessly bridging the gap between them. On 27 June 2021, Nick died after a tragic cycling accident near his home in Nottingham, England, leaving behind his wife, Elena, and their daughter Emily. All who knew him were shocked by the news of his loss, and it was felt highly appropriate to create an annual award to commemorate Nick's life and to celebrate the impact of his research.
The Nick Besley Award
The Nick Besley Award was established to recognize excellence in the development or application of new methods for computational spectroscopy in the Q-Chem open-teamware community project. The award, which is given annually, includes a certificate and a $500 prize. It commemorates the contributions of Prof. Nick Besley, who is remembered for his multi-faceted contributions to electronic excited-state theory and methodology, with particular application to the prediction and rationalization of X-ray spectra.
Eligibility:
Any member of the Q-Chem community of developers and users is eligible for the award.
Selection criteria:
(i) scientific innovation;
(ii) excellence in either the code development or the application of computational spectroscopy.  The work for which the candidate is nominated must have been carried out using Q-Chem as the primary research tool.
Nominations will be solicited annually. The selection will be performed by an ad hoc committee appointed by the Q-Chem Board of Directors. Nomination materials should include the following items:
Nomination letter including a short description of the nominee's contributions under the Selection Criteria.
Nominee's CV
Second letter of support
Nomination materials should be sent to office@q-chem.com with the subject "Besley Award Nomination" by December 31, 2022. The award winner will be announced soon thereafter, with the intention of recognizing the winner with a reception at an event or conference to be determined.